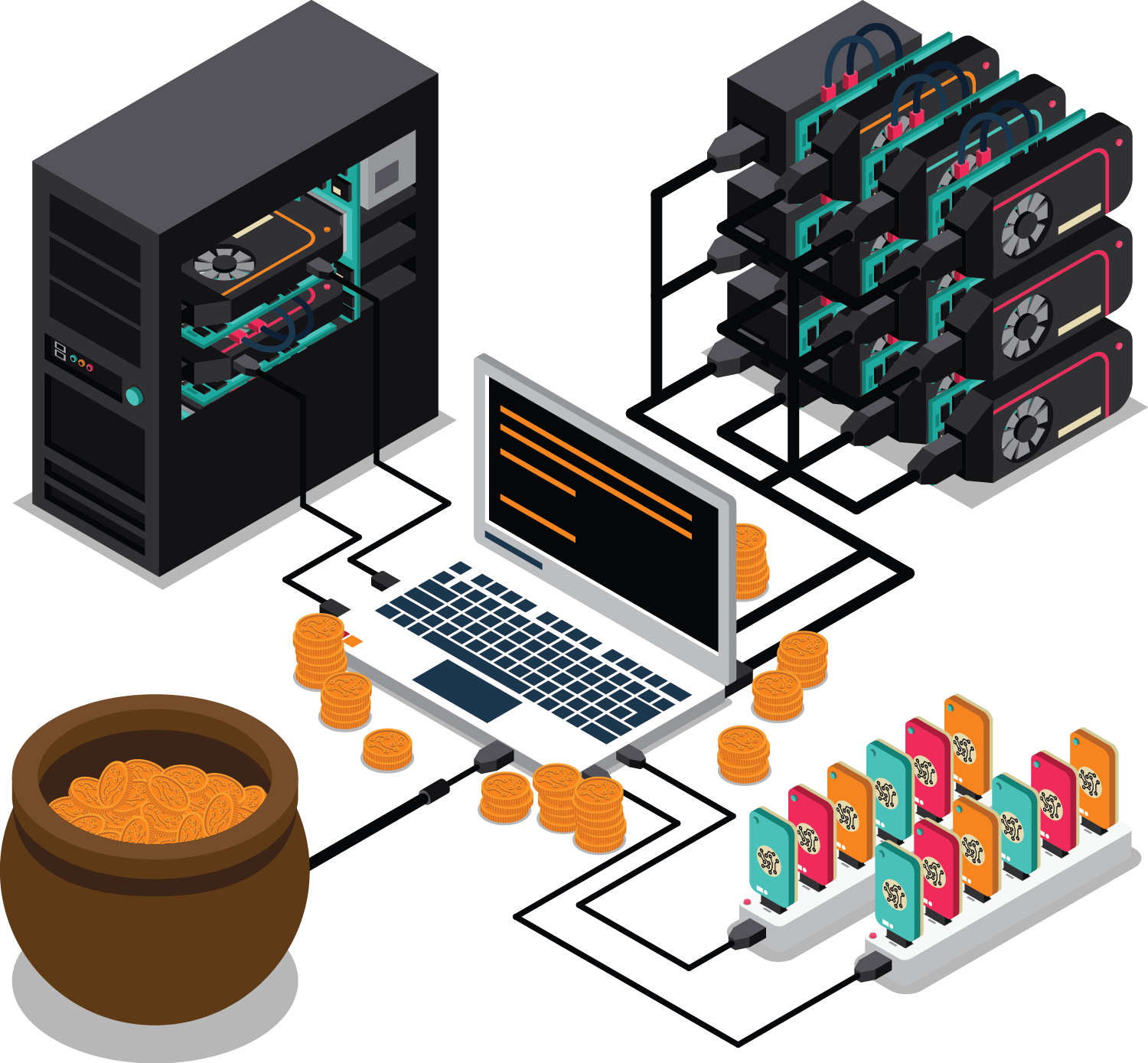 MinerOs - advanced mining platform
A stable mining operating system based on linux that allows you to manage and monitor your mining rigs based on AMD and NVIDIA video cards with ease. Easy installation and setup, as well as intuitive user interface allow even beginners to configure the system in the shortest possible time. You can overclock your video cards, create GPU and CPU mining tasks and get personalized notifications via telegram with our OS for mining. Management of hundreds rigs at the same time, global hash rate monitoring, built-in watchdog and a lot of other features will help you to increase your income!
Get Started
News MinerOs
What's new?
MINERS
⛏ SRBMiner-Multi v0.7.6 (fixed auto-tune option for 'autolykos2' algorithm that broke in previous version; fixed hashrate regression on 'autolykos2' algorithm for Baffin, Hawaii, Tonga, Fiji cards; small improvements on 'ethash' and 'etchash' algorithms; minor bug fixes)
⛏ NBMiner v37.6 (fixed option --enable-dag-cache which caused crash on AMD GPUs when switch DAG file; fixed ergo support on AMD Vega GPUs)
⛏ Gminer v2.55 (added option --lock_cclock for lock core clock feature for Nvidia GPUs; miner now resolve domain names even with broken system DNS settings; added support SOCKS5 proxy with option --proxy host:port; Notice: miner not work on old Ubuntu 16.04 based images - use the previous version of the miner or update the image)
⛏ XMRig v6.12.2 (improved MSR compatibility with recent Linux kernels; GPU backends are now disabled in benchmark mode; fixed CL code for KawPow where it assumes everything is AMD; RandomX optimizations: enabled IMUL_RCP optimization for light mode mining; added BMI2 version for scratchpad prefetch; rewrote dataset read code)
Support channel https://t.me/minerossupporten
2021-06-08 16:37:28
What's new?
SYSTEM
⚙️ Fixed a problem with an autofan cycle restart
MINERS
⛏ NBMiner v37.5 (new algo: ergo for AMD GPU, can be faster with ETH mining timings; optimize: ergo slightly improce hashrate on Nvidia GPUs; feature: use "--temperature-limit" & "--temperature-start" to protect GPU from overheat, detail in readme.md)
⛏ Kawpowminer v1.2.4 (Support Nvidia 30xx series cards)
2021-05-24 15:49:12
What's new?
MINERS
⛏ lolMiner v1.29 (added the Nvidia 3060 "Unlocker" for Linux for using with Nvidia drivers from v455.45.01 and up to v460.39 - other driver version outside this range not supported. This new mode mode allows to mine at a speed about 3/4 of the maximum speed of this cards, allow use risers, allow multiple GPUs in one system. To change your current driver you can use nvidia-driver-update tool)
⛏ TeamRedMiner v0.8.3 (added autolykos2 algo for ERGO and very good target for Vega 56/64, see the AUTOLYKOS_TUNING.txt guide; improved and simplified dual ZIL mining for ethash/kawpow/verthash/autolykos2, see the new DUAL_ZIL_MINING.txt guide)
⛏ SRBMiner-Multi v0.7.5 (dataset creation for 'autolykos2' algorithm faster; small improvements on 'ethash' algorithm; small improvements on 'etchash' ; options --gpu-tweak-profile and --gpu-boost should now work with latest AMD drivers; added parameter --gpu-buffer-mode, can be used with ZIL dual mining please check miner's manual; added --gpu-ethash-mode 3 for older cards, no DAG is created on Ethash, Etchash; changed the way how 'ignored jobs' are displayed. If you want to see 'ignored job' messages, you need to enable extended logging; more bug fixes with ZIL 'dual' mining; minor bug fixes)
2021-05-19 10:08:47
What's new?
SYSTEM
⚙️ Acceleration of the GUI of the admin panel. First stage.
MINERS
⛏ lolMiner v1.28a (Significantly improved / speed up DAG repair function. The miner now should produce a valid DAG also at high overclock; Emergency temperature stop (--tmode, --tstart, --stop) now also working for Nvidia GPUs using CUDA; Fixes: Zombie mode GPUs no longer crash during DAG verify; When one Nvidia GPU stops because of a recoverable error (e.g. not enough memory for DAG or temperature limit reached), this will no longer crash all other Nvidia GPUs; The parameter --disbale-dag-verify was not working for OpenCL fired cards. Not it does; Fixed overzealous reconnection on Ethash connections when not receiving new work within 30 seconds (now limit is 150 seconds). This caused problems, especially on ETC+ZIL; Fixed 3G Nvidia card not starting on ETC mining; Fixed Ethash benchmark mode crashing on 1.28)
⛏ Phoenixminer v5.6d (Added native kernels for AMD RX6700 GPUs. These are faster than the generic kernels and produce a lot less stale shares; Increased the max supported DAG epoch to 550 (should be enough to about Jan 2023); Full support for setting clocks, fan speeds, voltages, and memory timings of AMD RX6900/6800/6700 cards; The specific hashrate is now shown in the form of kilo hashes per joule (kH/J). Example: if a GPU has hashrate of 30 MH/s with 100W power usage, the specific hashrate is 300 kH/J; Added new command-line parameters -ttj and -ttmem, allowing automatic fan speed control based on GPU hotspot (junction), and memory temperatures respectively. Example: -ttmem 83 will keep the GPU memory temperature at or bellow 83C by increasing the fan speed as necessary. These parameters can be combined with -tt, as well as with each other. These options are supported on both AMD and Nvidia GPUs that report junction and memory temperatures. For example the memory temperature is reported on Nvidia 3080, 3090, and 2080Ti; Added new command-line parameters -tmaxj and -tmaxmem, allowing to decrease the GPU usage when the GPU hotspot (junction), or GPU memory temperatures are above the specified thresholds. These options are supported both Nvidia and AMD GPUs that report junction and memory temperatures; Fixed problem with displaying GPU temperatures of some GPUs that was introduced in beta versions of PhoenixMiner 5.6; Added support for AMD Linux drivers 21.10-1244864-ubuntu-18.04, 21.10-1247438-ubuntu-20.04, and 20.50.x. Use this drivers only if you have Polaris or older GPUs, or the latest RX6x000 GPUs. WARNING: Vega, Radeon VII, and Navi GPUs won't work with these drivers; Turn off the zero fan feature on AMD cards whenever a fixed fan speed is used (e.g. -tt -40), or when an auto fan with min fan speed is used (e.g. -tt 63 -minfan 35). To disable this feature, add -fanstop 1 command-line parameter; When -mcdag 1 is specified under Linux, the miner will not wait for the daggen.sh script to finish before starting to generate the DAGs. Instead it will for a fixed 7 seconds. This allows you to do all the following in the daggen.sh: turn off the overclocking of Nvidia GPUs, sleep for 30-60 seconds to allow time for DAG generation, and then re-apply the overclocking of the Nvidia GPUs; Lower percent of rejected/stale shares when mining on Nicehash; Other small improvements and fixes)
2021-05-12 19:34:57
What's new?
SYSTEM
⚙️ Added new mineros 5.1 images with dual boot mode: Legacy+UEFI. Stable image (os: Ubuntu 20.04.2, kernel: 5.11.15, amd: opencl legacy+pal 20.40, nvidia: 460.73.01). This image is compatible with AMD Big Navi GPUs. Beta image (os: Ubuntu 20.04.2, kernel: 5.11.15, amd: opencl legacy+rocr 21.10, nvidia: 460.73.01). This image contains the latest AMD drivers which are not compatible with some miners right now. Use it at your own risk.
⚙️ Added core clock lock feature for Nvidia Turing and Ampere GPUs to achieve better stability and power consumption results. Setting the value in the Core clock field above 500 means setting the absolute value. Setting a negative value or less than 500 is the same as setting a frequency offset. For example, blocking the core frequency at 1100 MHz on a rig with 8 RTX 3070 video cards reduced power consumption by 145 watts/hour and slightly increased the hash rate. Approximate values ​​for different GPU series: 1660s, 2060s, 2070, 2070s: 1010-1050; 2080, 2080s: 1110-1160; 3060Ti: 1300-1350; 3070: 1000-1150; 3080: 1010-1050; 3090: 980-1030.
⚙️ Added display of accepted, rejected and invalid shares in T-rex miner.
MINERS
⛏ lolMiner v1.27 (Added verify routine for Ethash dag epochs 400 to 450. In case the miner will detect defect entries, the CPU will try to fix this. Mining will be paused until the repair is completed. Use --disable-dag-verify to disable the verify & repair mechanism routine; Re-worked default Ethash kernels for Pascal GPUs - improved their performance; Added Ethash kernels for Fermi and Kepler GPUs. Most of them will only work for small epoch Eth forks; Nvidia cards on Ethash now pause when the stratum reports no current work (e.g. when connection was lost); Added a split DAG mode for Nvidia GPUs in case that the memory allocation fails on the primary kernels. This will be a bit slower, but improve compatibility, especially for 5G GPUs. Use --mode s to force it; Added parameter --cclk to fix the core clock of Nvidia Turing and newer GPUs without using external tools. Use a comma separated list to give different values to cards, use * to skip over cards. Needs super user or administrator privileges to work; Added new dualmode zilEx. This works like --dualmode zil but with the ability to use --dualdevices to exclude GPUs from switching to ZIL. They will continue on the secondary connection and do not switch; Added new dualmode eth. This will allow to point different GPUs to different pools; Added parameter --statsformat to use custom format for the bigger statistic box. The expected values are either compact or default or extended or a comma separated list of values. Use --help-format to get a list with accepted entries; Added reading of current core and memory clocks for AMD and Nvidia GPUs; Fixes: Fixed a stratum error, that caused the "all shares stale" bug when too many reconnect attempts in a row did fail; Fixed a crash on Nvidia GPUs when mixing ethproxy and Nicehash stratum modes in dualmodes; Fixed zombie tune values not applied when using json format for configuring; Fixed displayed names of RX 6000 generation of cards and RTX 3060 in 460.x drivers; Depracated: Cuckaroo-29 with 48 cycle length - originally planned for Italocoin - got removed because of the lack of use)
2021-05-05 16:42:30
Ready to get to work?
Track GPU errors, hashrates, onlineoffline statuses, power consumption, overclocking and much more from a single dashboard! You will get remote access to your farm from anywhere worldwide. Remote reboot, troubleshoot or SSH access via our integrated web shell of any rig or group of rigs in your farm is not a problem now.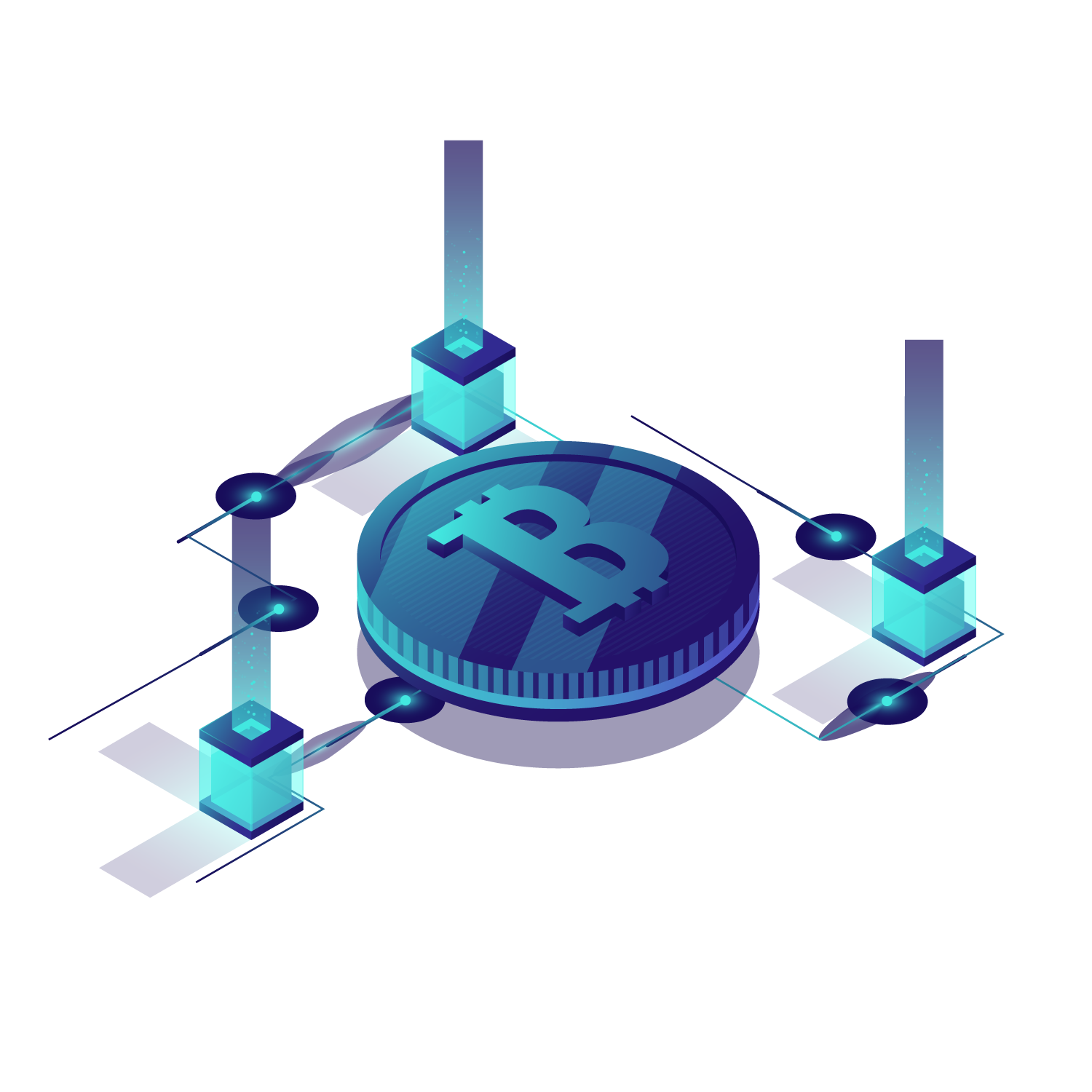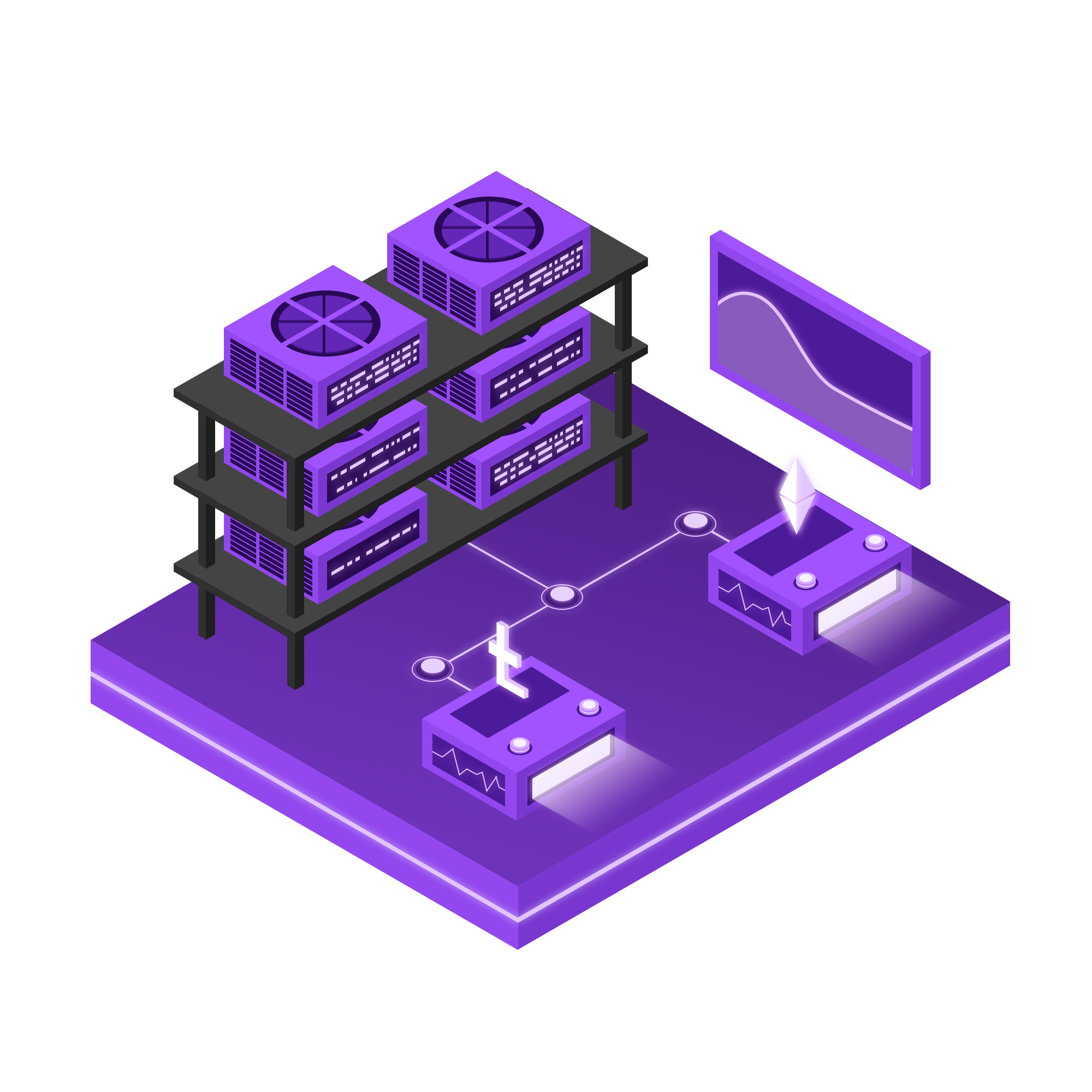 Our advantages:
Convenient monitoring

No matter where you are, using MinerOs control panel you can get full access to all the parameters of each rig. You can change the config in bulk, adjust the acceleration or watch hash rate and profit in real-time.

Built-in features

As long as you're not watching your rigs, there's a built-in watchdog to control them. It analyzes various indicators of the system and can reboot or restart rigs if the hash rate has fallen below the permitted level or the temperature has become too high. The built-in Telegram Bot will send you a notification about the problem.

Flexible system

Mining is supported by processors. Ability to change processors' tasks without affecting GPU tasks. Support of hardware watchdogs. Support of AMD/Nvidia mixed rigs. Small OS size is suitable for cheap USB flash drives.

Auto-switching mining by profit

Our system can determine what is more profitable and switch tasks according to your settings, without human intervention. Read more about this feature in our article.

Referral system

Use your personal link in the control panel to attract referrals and get 12% or more of their costs on your personal account. You can use the funds to top up your balance in the system or to withdraw to bitcoin.

Affordable prices

Free for home miners! The lowest service cost in the industry. Check out the price list here.
We use the most modern and proven miners:
| Miner | devFee | Version | Platform | Updated at |
| --- | --- | --- | --- | --- |
| Xmrig-unified | 0% | 6.12.2 | | 2021-06-08 |
| Gminer | 0.65-5% | 2.55 | | 2021-06-08 |
| SRBMiner-MULTI | 0-2.5% | 0.7.6 | | 2021-06-08 |
| Nbminer | 0.65-3% | 37.6 | | 2021-06-08 |
| T-rex | 1-3% | 0.20.4 | | 2021-05-26 |
| Kawpowminer | 0% | 1.2.4-cuda11 | | 2021-05-24 |
| Teamredminer | 0.75-3% | 0.8.3 | | 2021-05-19 |
| Lolminer | 0.7-2.5% | 1.29 | | 2021-05-16 |
| PhoenixMiner | 0.65% | 5.6d | | 2021-05-11 |
| Nanominer | 1-5% | 3.3.5-cuda11 | | 2021-04-29 |
| Bminer | 0.65-2% | 16.4.6-d77cc9b | | 2021-04-09 |
| Cpuminer-opt-rplant-AMD | 0% | 5.0.19 | | 2021-03-26 |
| Cpuminer-opt-rplant | 0% | 5.0.19 | | 2021-03-26 |
| Miniz | 0.75-2% | 1.7x3 | | 2021-03-01 |
| Cryptodredge | 1-2% | 0.26.0 | | 2021-01-11 |
| Wildrig-multi | 1% | 0.28.3 | | 2021-01-05 |
| Cpuminer-opt-JayDDee | 0% | 3.15.5 | | 2020-12-22 |
| TT-miner | 0% | 6.1.0 | | 2020-11-29 |
| Ethminer | 0% | 0.19.0.1 | | 2020-10-29 |
| NoncerPro-Cuda | 2% | 3.3.1 | | 2020-07-03 |
| Ccminer-djm34 | 0% | 1.3.2 | | 2020-04-22 |
| Rhminer | 1% | 2.3 | | 2020-04-03 |
| Qitmeer | 0% | 0.4.1 | | 2020-03-22 |
| NoncerPro-Kadena | 2% | 2.2.0 | | 2020-03-02 |
| Сcminer-tpruvot | 0% | 2.3.1 | | 2019-12-19 |
| NoncerPro-Opencl | 2% | 3.0.2 | | 2019-12-19 |
| Claymore Dual | 1% | 15.0 | | 2019-10-10 |
| Xmrig | 1% | 3.2.0 | | 2019-10-03 |
| Ewbf | 2% | 0.6 | | 2019-04-19 |
Are there any more questions?